Media coverage often paints a false narrative of students behind childish, naive trouble-makers. In our Starts with a Student series, we're putting the spotlight on students and recent graduates who are finding creative approaches to navigate the strange new world we live in.
For our first story, I virtually met with Lancaster University graduate, Jake Fox, who founded on-demand student resource site Paperound in 2020. I also spoke to Mafalda Casanova, a first-year undergraduate at Lancaster University, who is a "Student Tasker'' on the site.
In 2016, when Jake graduated from his Entrepreneurship and Management degree, he was, by his own words, "lucky" to get an internship at a consultancy firm where he worked on market research projects on tech, finance and retail sectors for four years.
Jake found that having almost no connections made it much harder for him to gain any of the real experience needed to land a job and firmly believes that young people and recent grads should be seen and rewarded for their "hard work and grit", rather than their contacts. He is someone who likes to roll up his sleeves and get to work, describing himself as a "bit of a generalist", who enjoys problem-solving and providing creative solutions.
"I had to work really hard to get this role, I was so lucky to get in, and my replacement was the daughter of one of our clients. She just walked in."
During his internship, Jake was also working towards his Masters in Economics and Finance for Development at the University of Bradford, as well as building a sports-tech tennis startup. Then, after completing his masters, Jake went to work for Free, a start-up which helps people sell their house without fees. 
Whilst still in his role at Free, Jake launched Paperound towards the end of 2020. The site allows students to access ad-hoc, paid work alongside their studies. As well as helping students to earn some money, Jake says the service should help students to secure a graduate job by using the skills they've learned from university projects and societies on real-world, paid-for tasks directly with employers.
"It solves that student and graduate problem of struggling to get any experience, but needing that experience to enter the workplace."
It also solves a problem for businesses, particularly for startups or smaller businesses who may not be able to commit to a full hire, but have work that needs to be done. Jake hopes that Paperound will make it quicker and easier to get somebody working on these tasks. After all, who wants to create extra hassle to get work done? 
He also mentions that in response to the remote working shift, many traditional companies, not just startups, are looking for ways to hire students and grads. Where traditionally they may just come in the office for a few hours a week, Paperound is a digital solution for that which also fits the student lifestyle.
Now based in Brighton, Jake runs an online interview with every student who joins the platform, ensuring that they are ready to work with businesses professionally and equipping them with essential skills to do so.
In the future, Jake hopes the site will facilitate connections between students and employers, providing a discovery platform for graduates - all without requiring a big commitment for students who get to choose their hours and the sort of work they're looking to do. With payments also managed securely through the platform, students are protected from the late payments often associated with freelance work.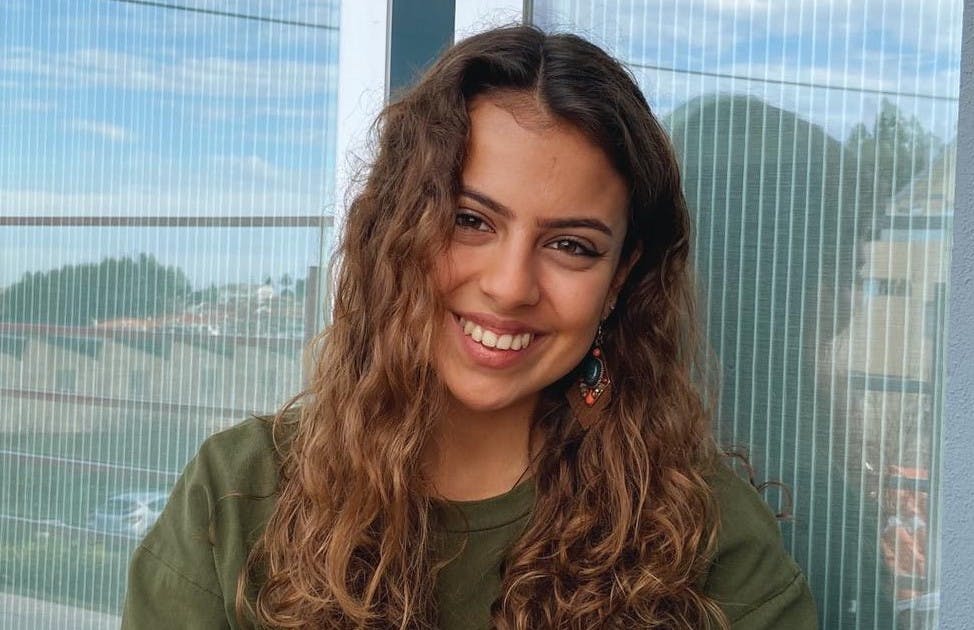 In hiring students for the platform, Jake has had the best response when reaching out to societies and students directly. Mafalda Casanova, in her first year at Lancaster University, is one student who he worked with previously and then invited to join the platform. 
Speaking to Mafalda, it's clear to see that she is both ambitious and proactive. Despite the setbacks that Covid-19 has caused, she is keen to be independent and Paperound has provided her with a great opportunity to gain experience on her terms far before being dealt an academic cap and certificate.
Mafalda researched other platforms, such as Fiverr, but found that they were not student-friendly and felt that she needed more experience to use them - partly because of how complex they were, but also because she wasn't comfortable being among freelancers who had been working in their fields for several years.
The chance to dabble in many fields is something Mafalda also enjoys. Writing, graphic design, social media management and admin tasks are all among her skillset and having the chance to flex and grow these abilities is helping Mafalda to figure out where she could be in the future. 
Speaking about how her time at university is going, Mafalda shared that she has been back at home in Portugal since November. Just a single session on campus per week meant she chose to leave for the winter holidays early. Whilst empathising with teaching staff, Mafalda's university experience has certainly been different. 
Despite "seven days of awesomeness" on arrival, where Mafalda was able to meet other students, she has chosen not to join any societies or social events out of screen-time fatigue, something we can all relate to right now. The ability to find work through Paperound which she can undertake from outside the country has therefore been important for her. She's had three bookings so far, and since running the interview for this article, Housemates commissioned Mafalda to write an article about the student stories behind the #SaveOurStudents campaign.
If you want to learn more, you can visit the Paperound website.
Do you know a student or graduate who's doing great things? Share the story with us at media@housemates.io.